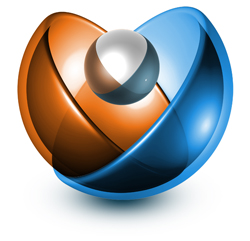 Massive Process ; worked for many years in the field, with our experienced and expert staff needs of the sector quality, economic solutions to implement international standards. It was established in 2012.Our company to combine Experienced Staff of engineers and technicians and sensitivity to closely technology, proceeds successfuly in this area.
Our company has reailized on domestic and abroad with many huge and important projects to producing high-quality software and automation solutions in various sectors completed successfuly also continues to work on new projects.
On the direction and given the rapid developments in information and communication technologies shape the work area, to follow the innovations and practices the most important condition for the success of the Massive Process.Also honesty and reliability are the principles of Massive Process.
Industry solutions, IT expertise and technical services in the areas of composition that we have, allows us to support our customers as long-term.
Vision;
In the Industrial automation and software sectors, at domestic and abroad among the most reputable companies. Discipline, our exemplary behavior without compromising the principles of honesty, diligence and undertakes quality projects. Technology use at the highest level, with Total Quality products, services and projects to keep our customer satisfaction at the highest level.
Mission;
Timely, planned, optimal cost-effective way to achieve success.To meet the needs of our customers to produce user-friendly and fully fuctional solutions. Regularly growing to compete with our competitors also develop and prosper as technical. And the best way to serve our customers in the communities in which we found both. And the best way to serve our customers as well as our people.
Our services;
Consulting & Design
Turnkey Automation System Applications
Process Automation
PLC Systems Configuration and Programming
Panels Design / Installation
Training Services
Equipment Selection / Supply
Installation and activation